Now get free shipping and 10% off all orders over $15 | Promo code: STAINLIFTER10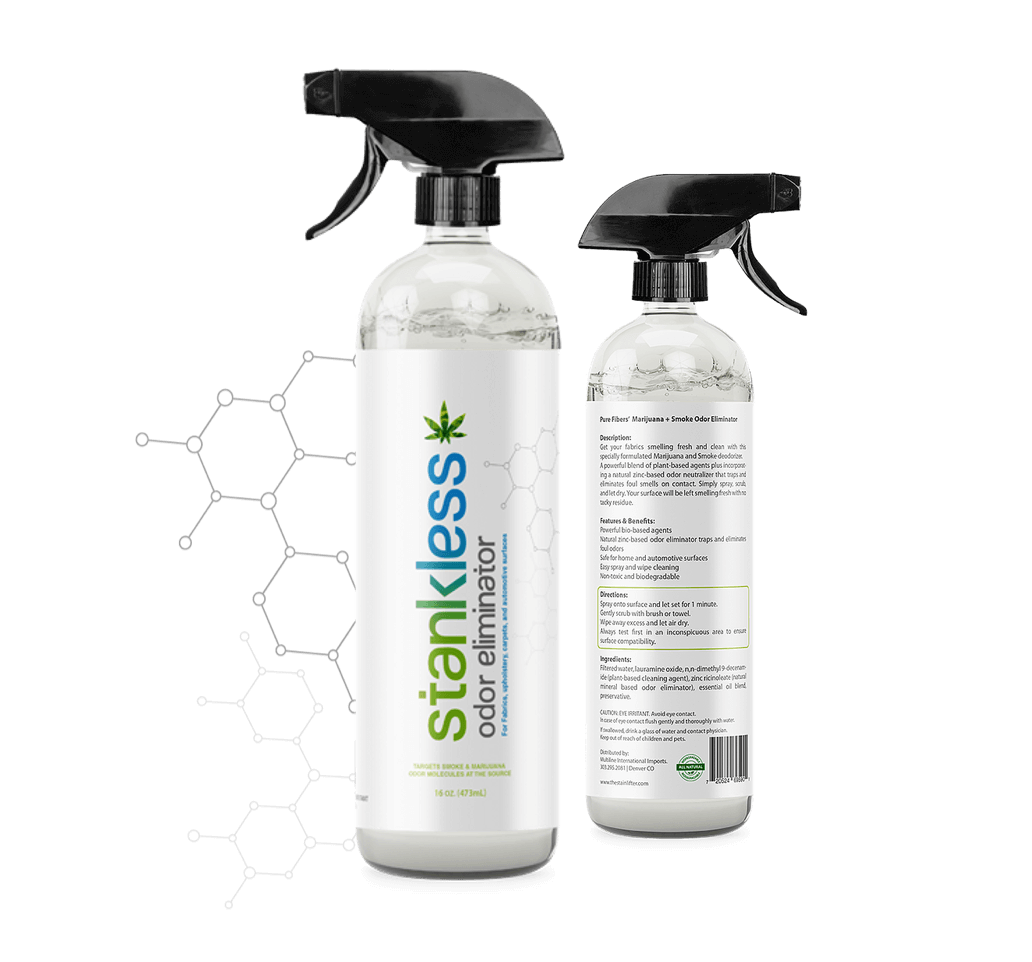 Targets Marijuana Odors at the Source
We know how to clear the air with the science that spanks da stank. Now you don't have to mask the stank, with STANKLESS and its science spank that stank away. This is the first and only odor killer that spanks smoke odor of weed from its root. Quickly and effectively remove foul smells with odor eliminator.
Quick & Instant
STANKLESS formula instantly and naturally removes unwanted smells from air, fabric, and other surfaces
Smoke & Weed
Eliminates odor-causing chemical compounds in cannabis-including cannabinoids, terpenes and sesuiterpenes.
Auto & Home
No harsh chemicals, synthetic perfumes, alcohol, or phthalates — the perfect odor eliminator, safe for home, auto, boats, or RVs
Safe & Effective
Plant based, like water, non-toxic and safe around people and pets, and for the planet.
Natural & Biodegradable
A powerful blend of plant-based agents plus incorporating a natural zinc-based odor neutralizer that traps and eliminates odors
Trusted & Experienced
Our odor removing blend has been perfected over 30 years and is manufactured in the USA
Stankless Odor Eliminator
Ingredientes
Filtered water, lauramine oxide, n,n-dimethyl 9-decenam-ide (plant-based cleaning agent), zinc ricinoleate (natural mineral based odor eliminator), essential oil blend, preservative.